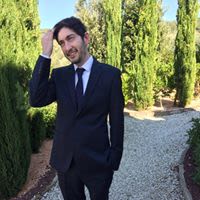 Jonathon D.
Client Success Manager
About Jonathon
Key Experiences
From big firms to small startups (with an MBA in-between)
I started at Citi whilst studying part time. After moving to Thailand to complete an MBA, I joined several startups before moving to Paris and joining PathMotion as Client Director.
Current Position
Client Director
I solve problems
Main Motivations
Broad range of clients (including previous employers)
From being inside the huge firms and talking to external companies, having jumped the fence to the other side it is interesting and novel every day to make everything work.
Top Advice
Study and stress less; experience more
Having stressed over exams during undergraduate studies, my masters degree was in conflict with experiencing a new city and its people. I learnt time management, was able to become more efficient to both study and experience as much as possible
Greatest Achievement
Traveling whilst working
I chose to travel and find work—based on my chosen career—upon arrival
PathMotion
PathMotion helps organisations and prospective candidates know each other better in order to help them in their search for the organisation that is the right fit for them.
Visit website